Refreshment & indulgenceat the beverage bar
open 24h in the lobby
complimentary for our guests (self-service)
Several types of water, as well as tea and coffee, are available for free at our beverage bar in the lobby.

sparkling or stillfiltered water
At the beverage bar in the lobby guests may fill provided glas bottles with fresh, cooled, and optionally carbonated water from the water dispenser. Glass bottles may be used and reused throughout the guest's stay.
Stainless steel bottles are also available for lending or purchase for refreshment to-go - please ask our staff.
Of course, guests may bring their own bottles to refill.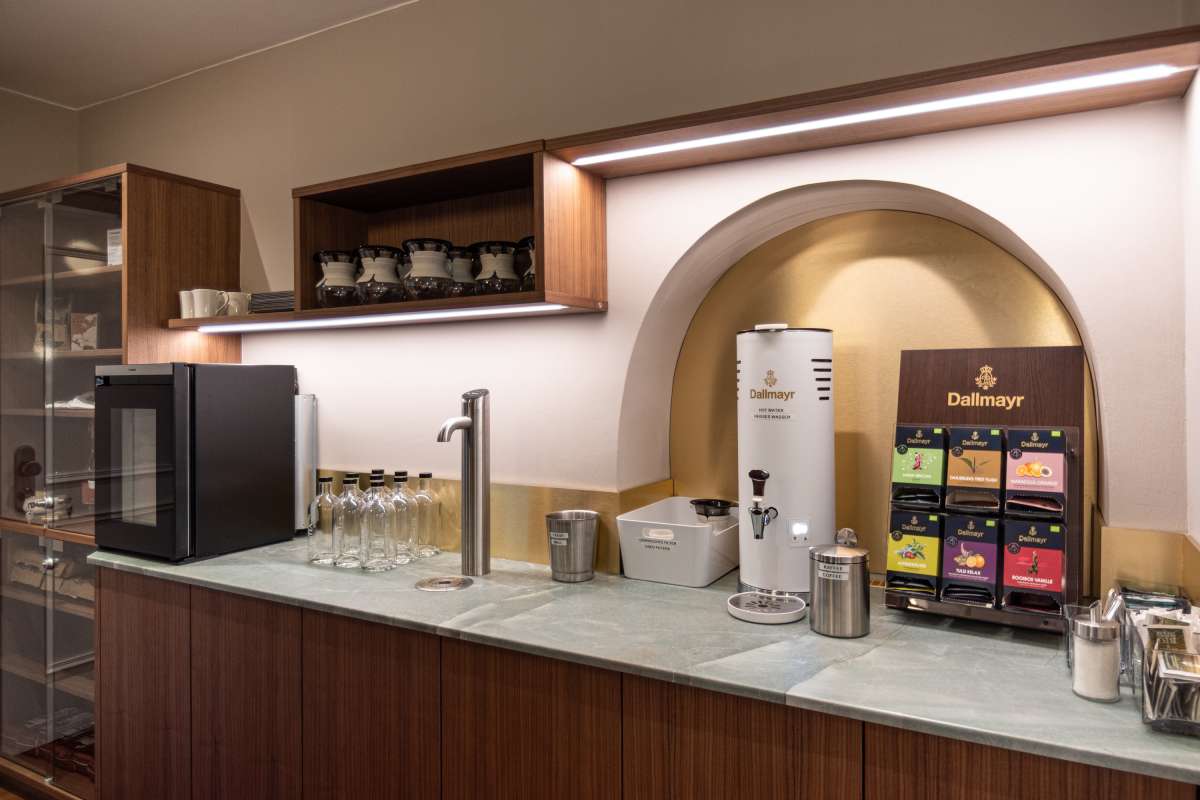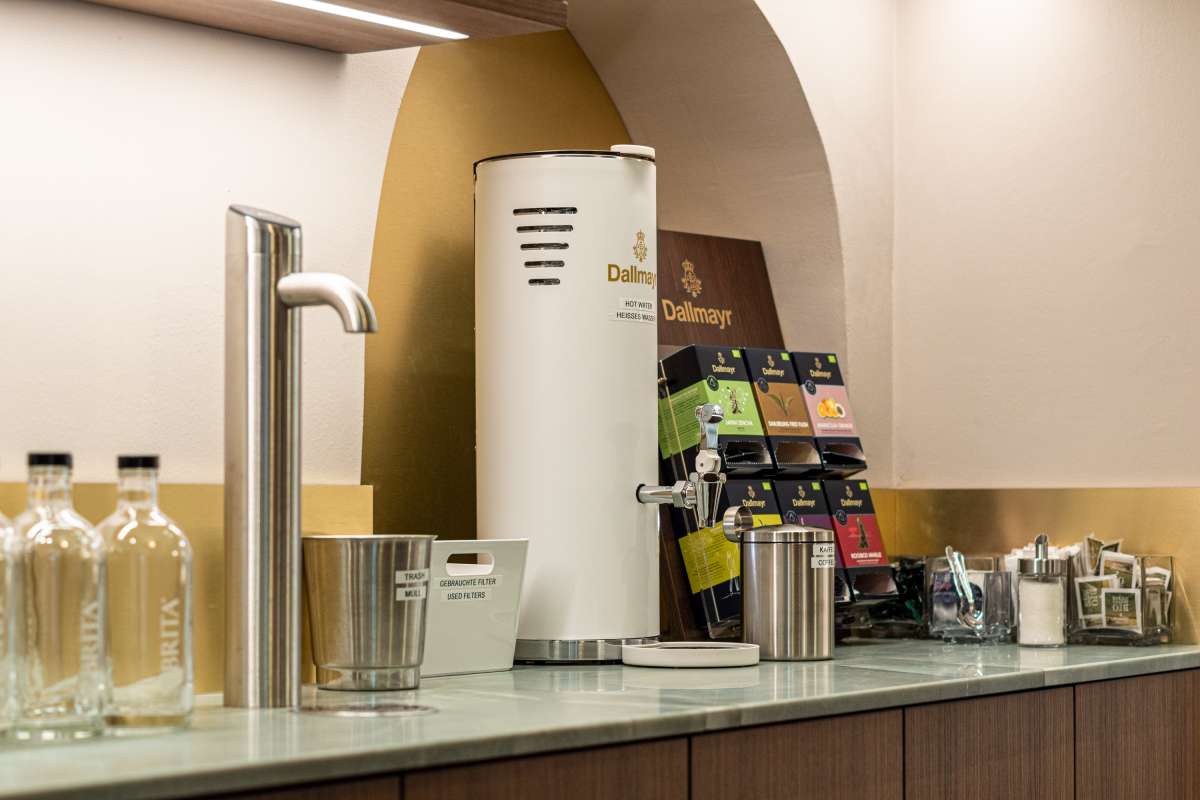 Tastefullcoffee and tea
Pour-over coffee, self-prepared with 100% organic Arabica ground coffee using glas bowls and stainless steel filter cones, for a sustainable indulgence. Alternatively, a selection of fine organic teas are available.
Beverages inroomservice & the lobby
On request a variety of alcoholic and non-alcohilic beverages - of course from organic production - are available to order to the room (7 am - 10 pm, prices as listed). See our in-room tablets or ask our staff.

Guests are invited to take a seat in the lobby and enjoy a made-to-order beverage (available 10 am - 8 pm, see listed prices) or enjoy the self-service beverage bar.